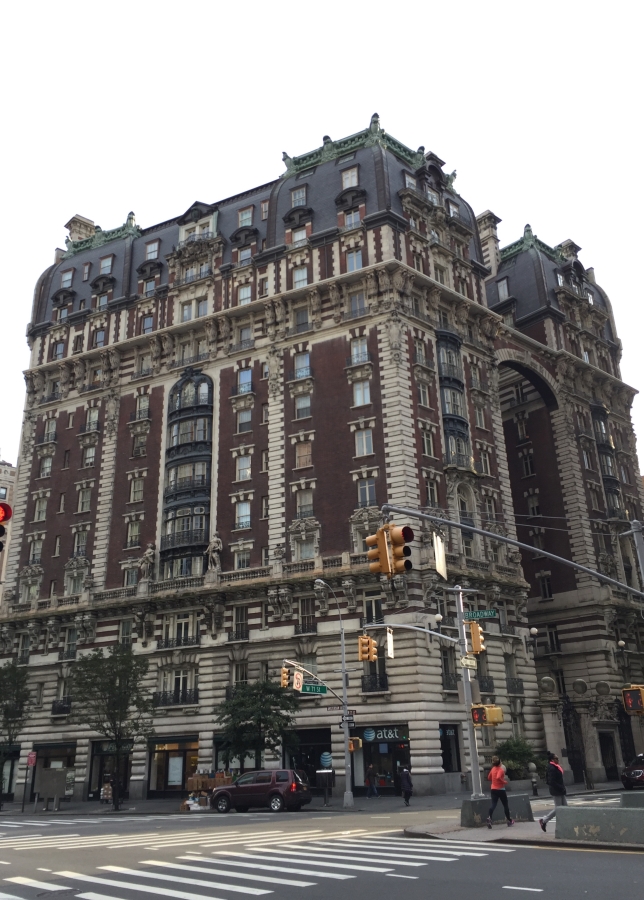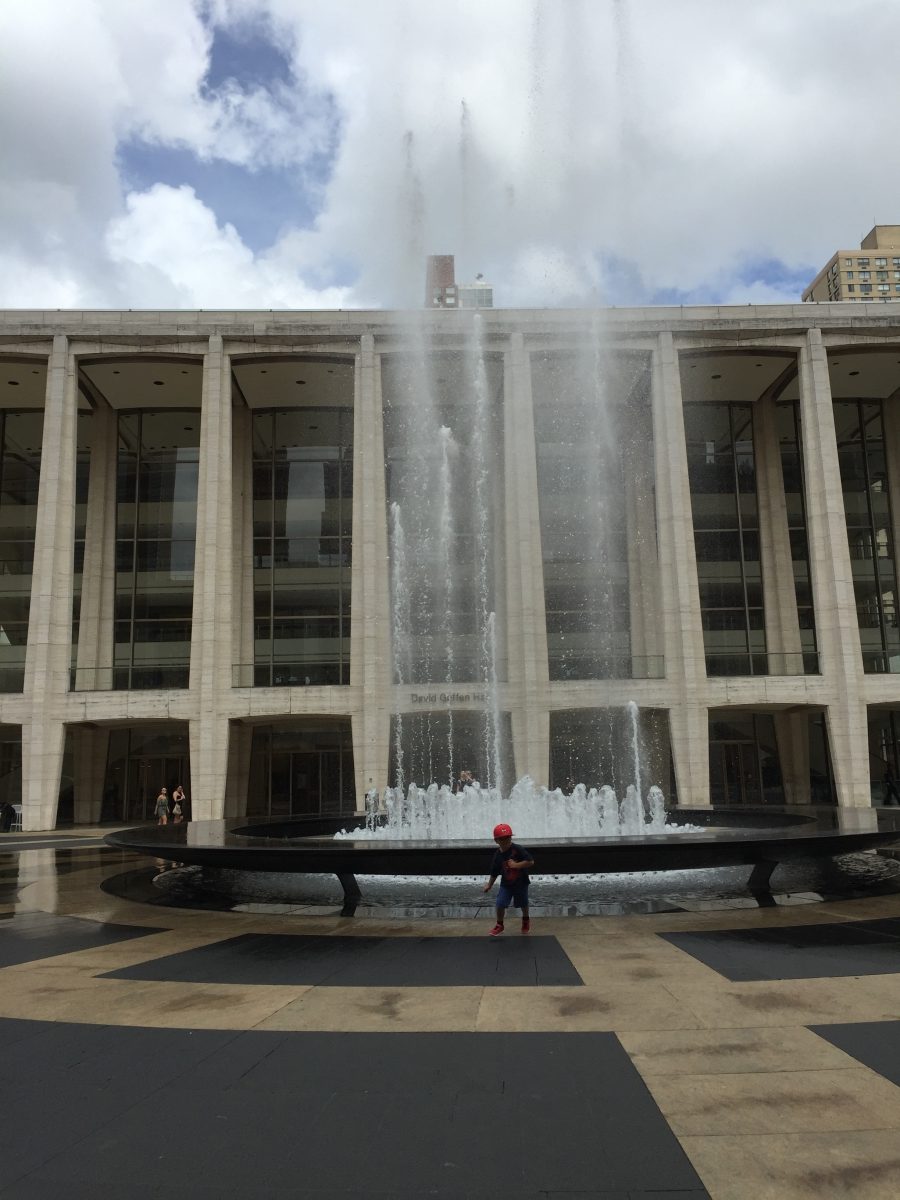 Upper West Side
(Also available: A one-hour virtual tour entitled "A Civil Rights Tour of the Upper West Side." We begin by decoding NYC's most prominent memorial to Dr. Martin Luther King, Jr. Further stops relate to, among others, Frederick Douglass, Abraham Lincoln, Eleanor Roosevelt, and Elie Wiesel. An Upper West Sider whom many people are surprised to learn was a civil rights activist is writer/humorist Dorothy Parker. Please contact me for more details about the virtual tour.)
The Upper West Side Walking Tour in NYC includes Columbus Circle, Lincoln Center, the Museum of Natural History, the New-York Historical Society, the Dakota and San Remo apartment buildings, and both Riverside and Central Parks.
More about this tour: We will start where the Upper West Side starts, at Columbus Circle, where 59th Street, Broadway and Eighth Ave. meet. From there we move on to Lincoln Center, one of the greatest performing arts complexes in the world. We will walk to Riverside Park, and talk about its transformation from railroad yards to high-rise apartments. We will also focus on other kinds of buildings in which Upper West Siders live: brownstones and low-rise apartments. There will be stops outside of two of NYC's greatest museums: the Museum of Natural History and the New-York Historical Society. Then we walk along Central Park West to look at some of its most famous apartment building, including the Dakota. Finally we will enter Central Park, where we will visit the John Lennon "Imagine" memorial.
Time: 2 hours
$36 per hour
Leigh was a very lovely lady with a passion for architecture and the arts, which was transferred to us through our tour.